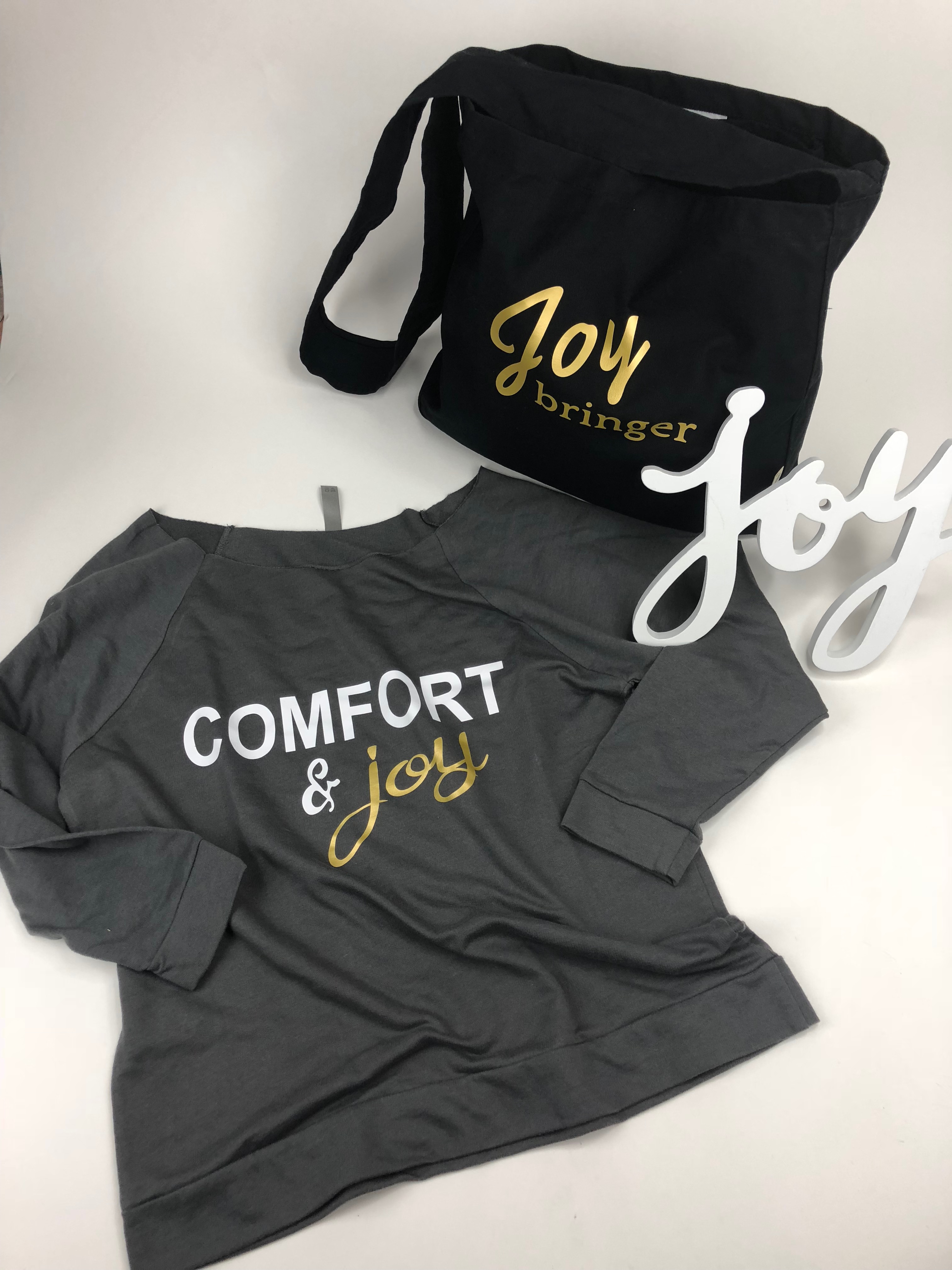 Tote and Sweatshirt Combo
Make it a combo and grab a sweatshirt and any tote bag (joy bringer messenger bag not included in deal). *(joy sign not included)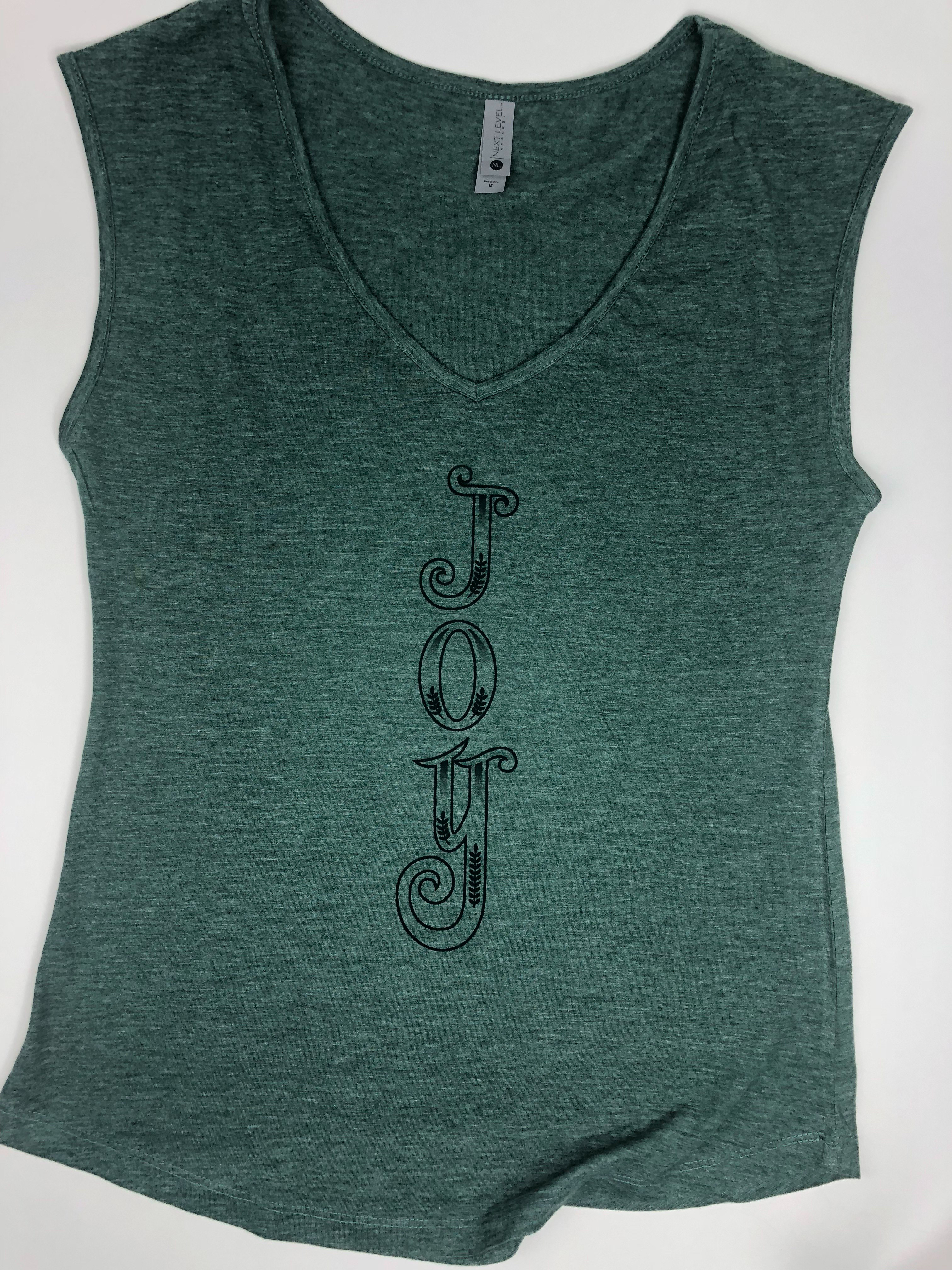 You don't have to get a tattoo of Joy on your arm (like Season did) but you can wear her tattoo wherever you go. Soft green sleeveless shirt is available in XS-XL *(joy sign not included)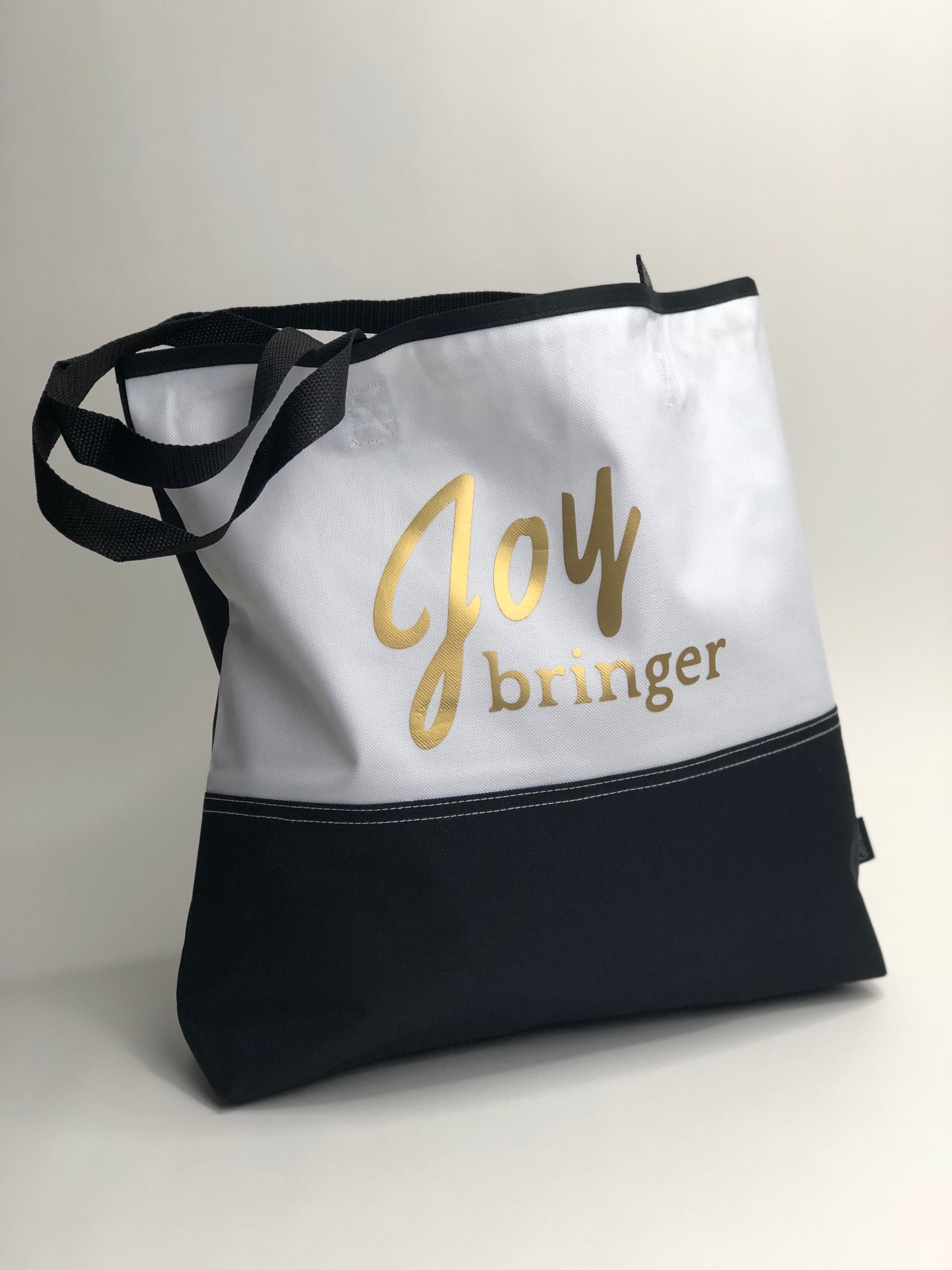 Bring the Joy and your stuff wherever you go. This black and white canvas tote is sturdy and roomy.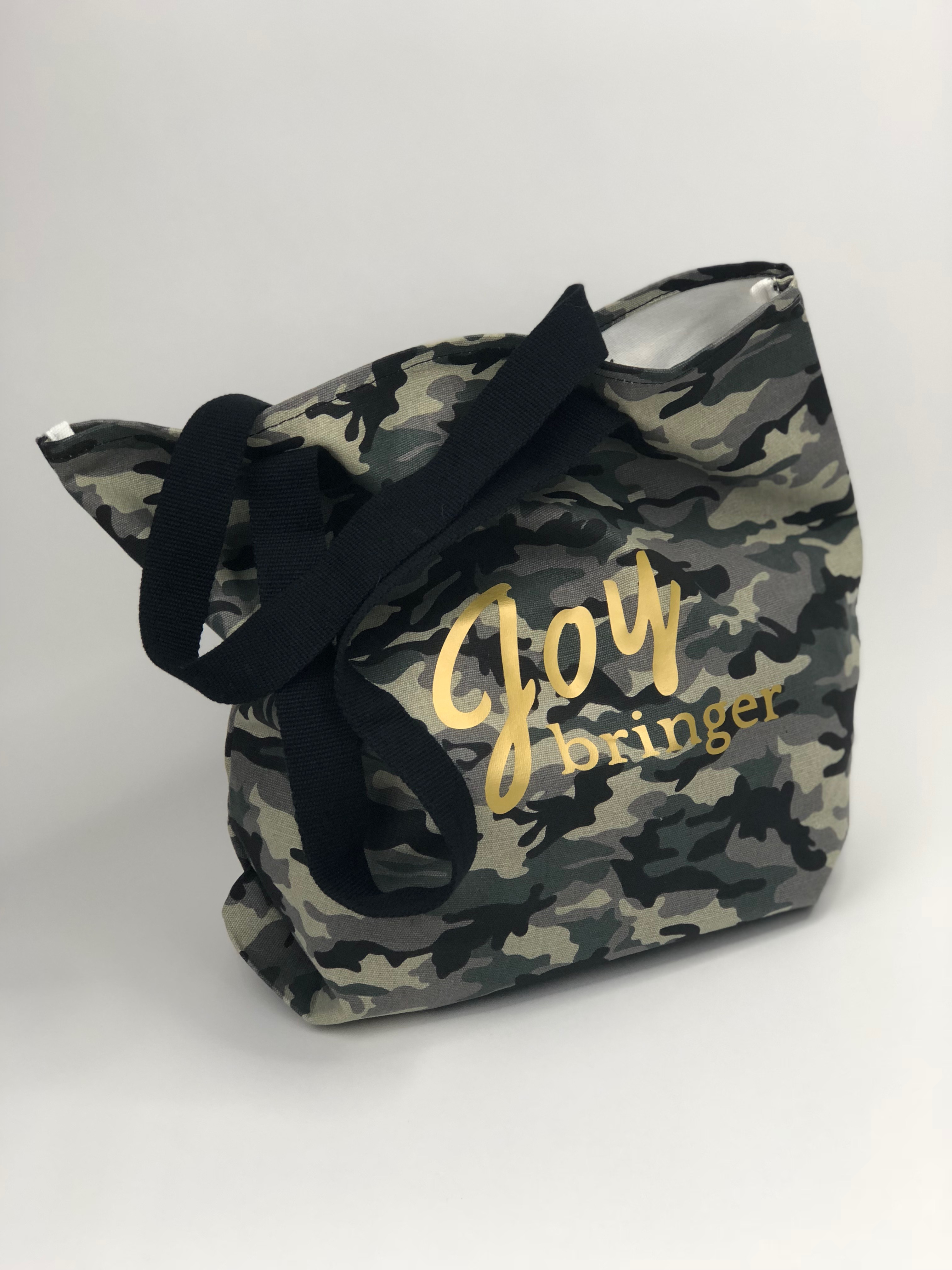 Carry the Joy wherever you go! These tote bags are well Made, convenient, and fun.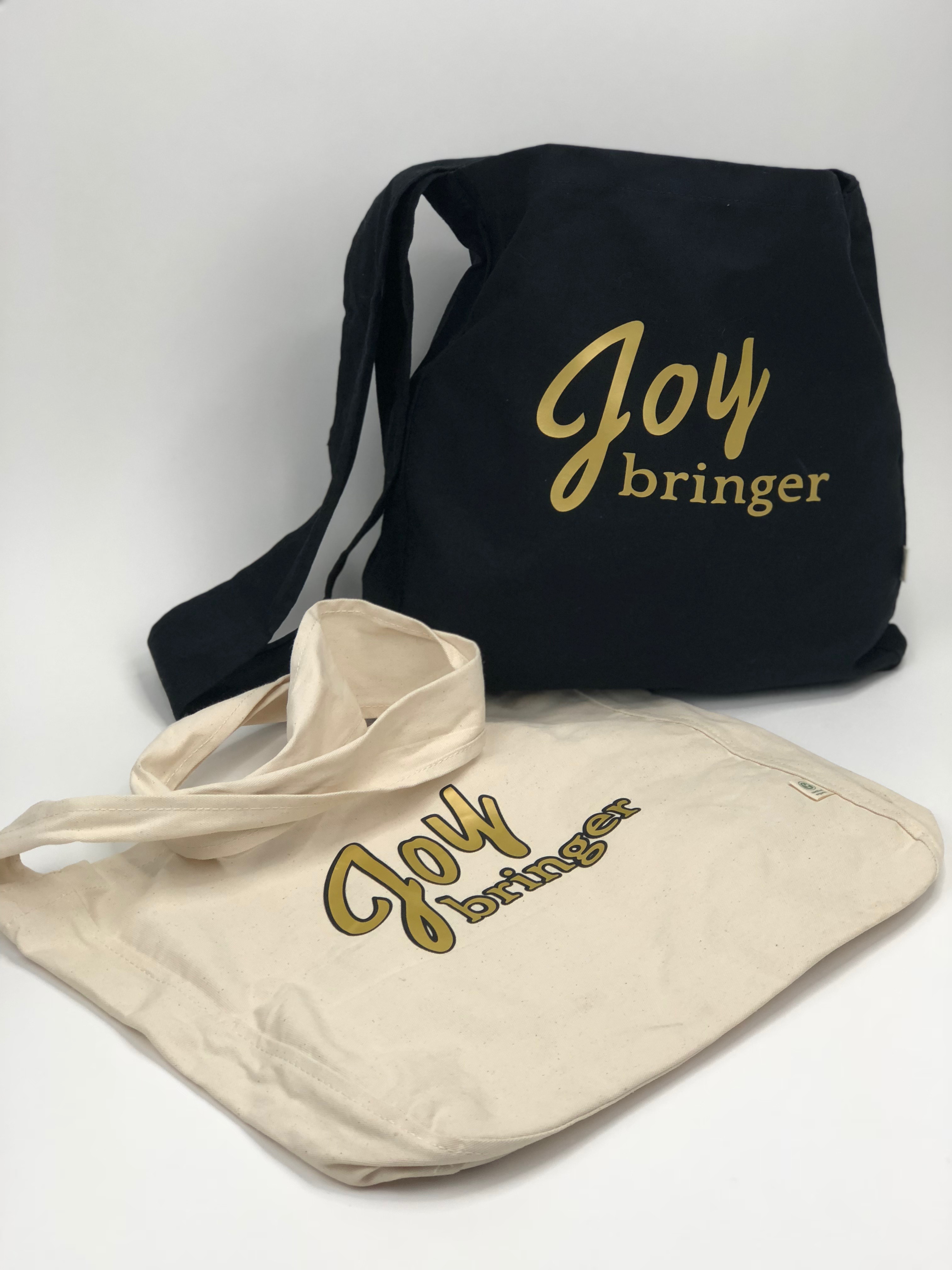 Farmers Market Tote in black or neutral
The best tote bag ever! One sturdy strap, a deep rounded bottom, a large inside pocket makes this the most comfortable and versatile tote ever! Plus, it's certified organic and 100% cotton. You'll be bringing the joy in more ways than one!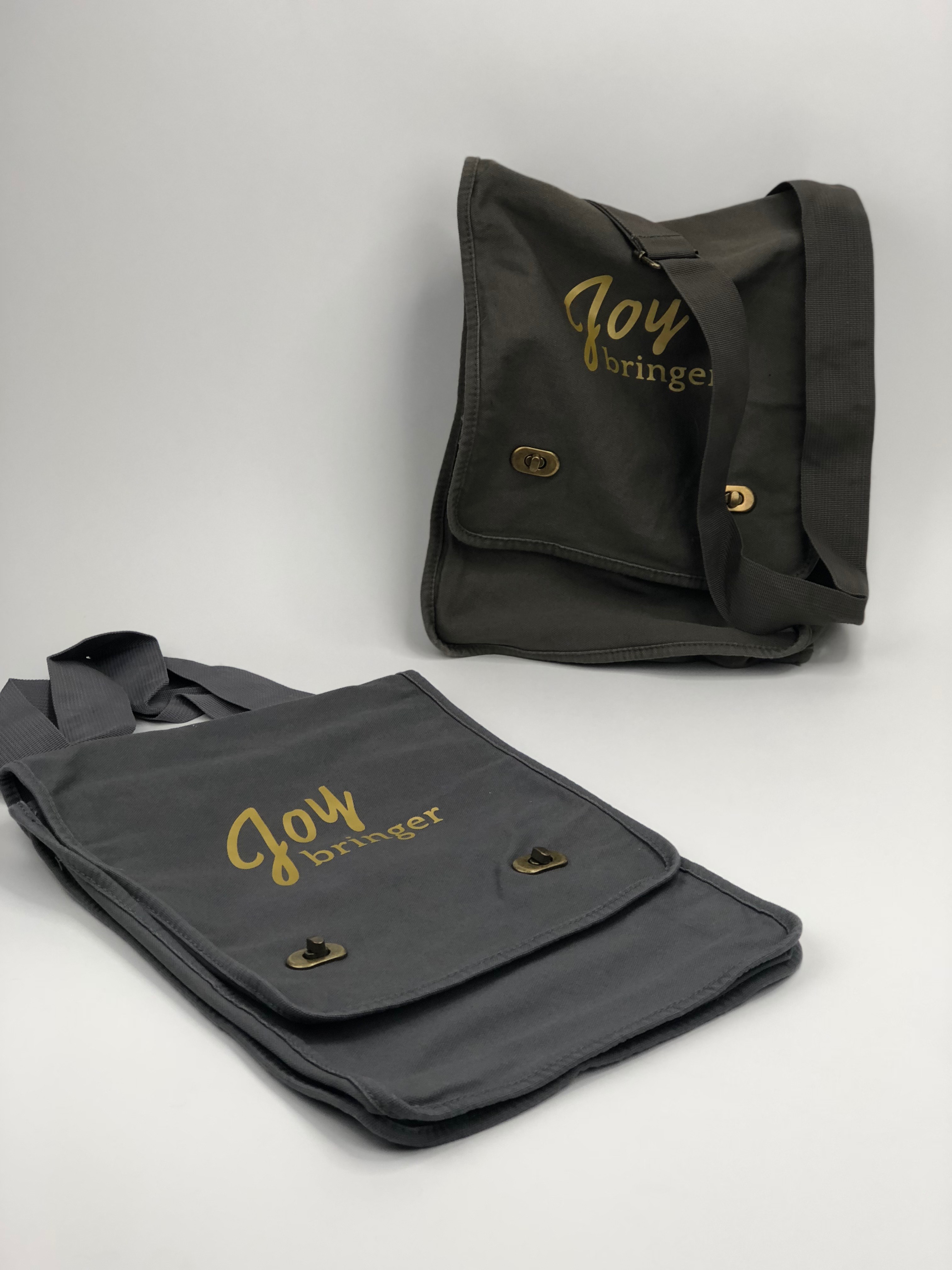 Joy Bringer Messenger Bags
Carry the joy everywhere you go! These tote bags are well made, convenient, and fun. Grey or Green Messenger bags – $35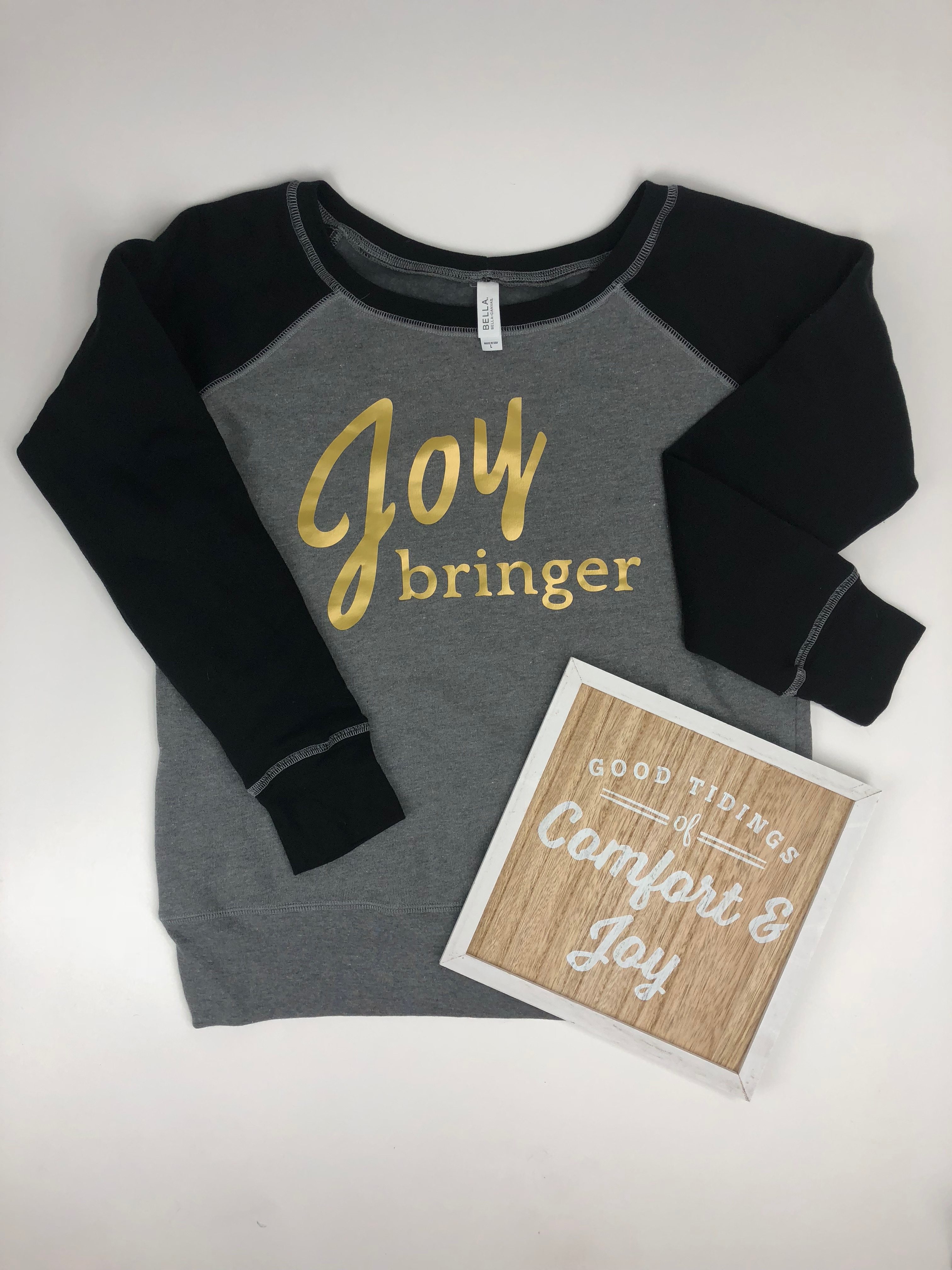 Joy Bringers bring the joy whether it's hot or cold. This sweatshirt is SO COMFY! The inside is the softest ever! Small – Extra Large *(joy sign not included)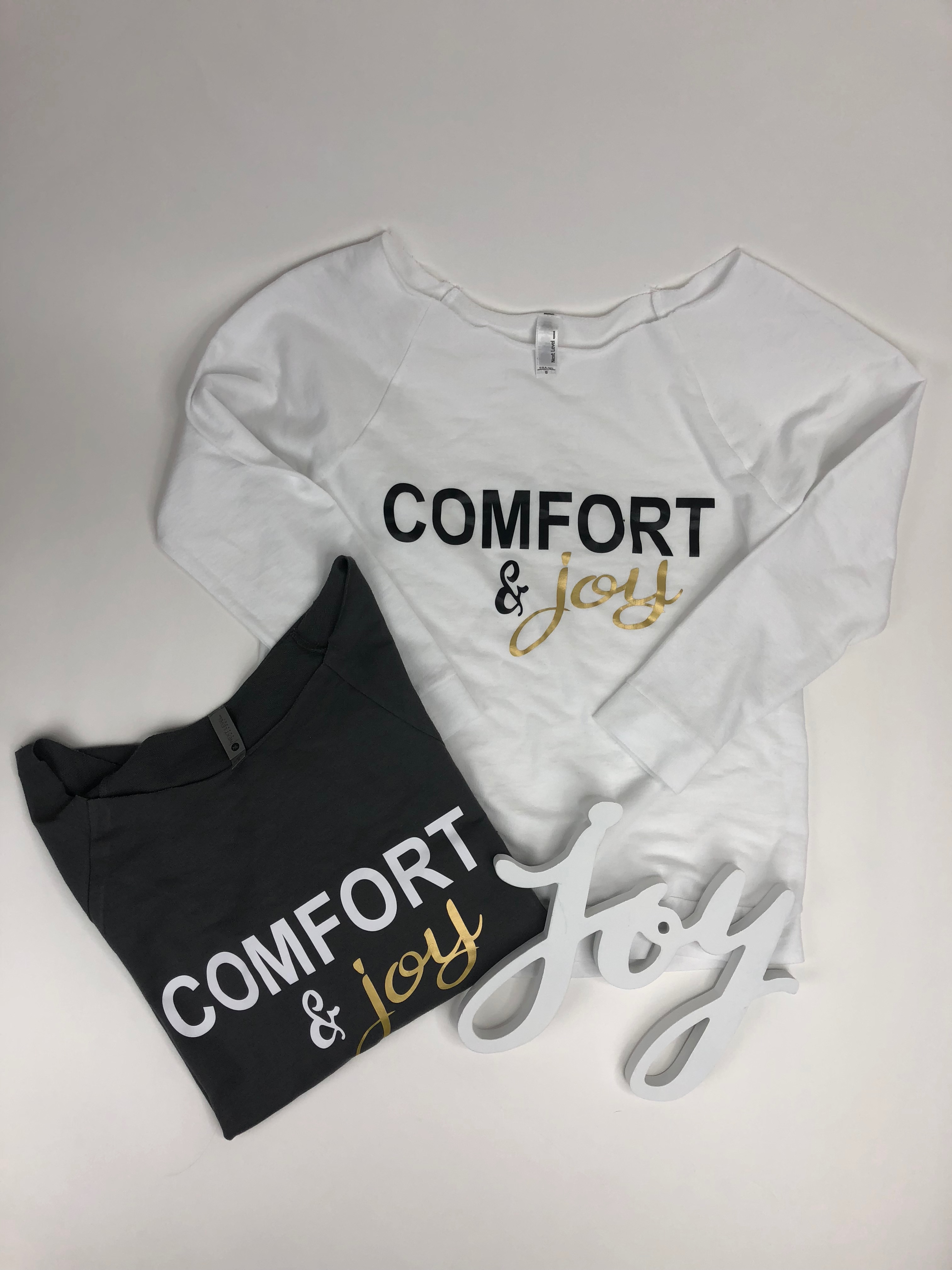 Comfort and Joy sweatshirt
Get Comfy & Joy and sing those Christmas songs loud for all to hear! This shirt is light weight with 3/4 length sleeves. Comes in bright white or dark grey. Small – X-large *(joy sign not included)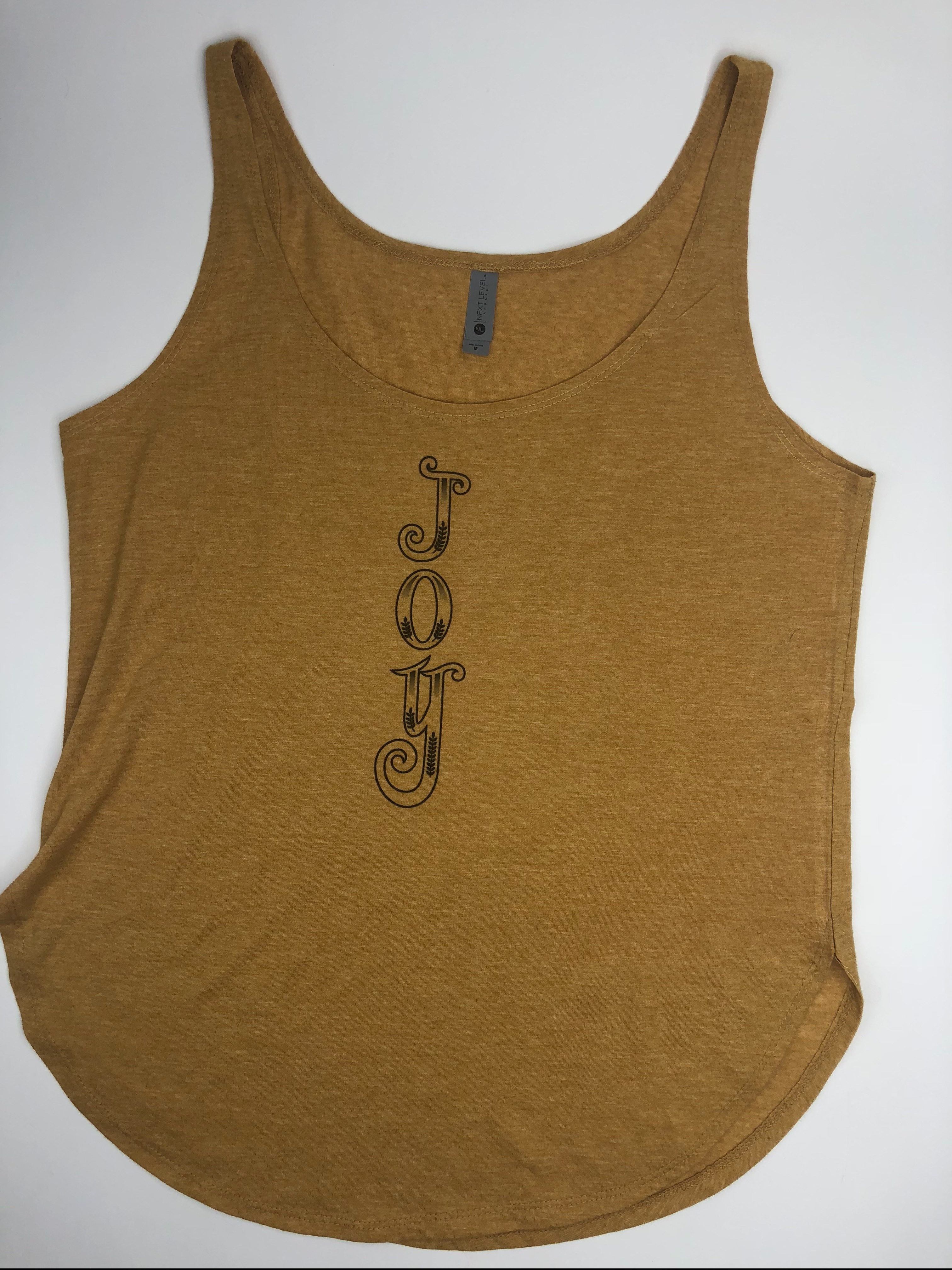 Joy is for you and this tank is for you too. This mustard colored tank runs baggy and is available in XS-XXL